June 14, 2018
Humans are not designed to be sedentary, socially isolated creatures and as a result of high pressure, high stress, fast paced lifestyles our brains and our bodies often do not cope well with the pressure we place on it.
Anxiety and depression are common and we often compensate for this pressure through self-management, self-comfort and self-medication with alcohol, food and other behaviours that put us at risk.
Good mental health, or 'mental fitness' is all about optimising the way our brain responds to stress – both good and bad.
Key building blocks that help support mental fitness and wellbeing include:
Sleep
Exercise
Stress management
Resilience building
Diet
Alcohol reduction
Staying socially connected

Professor Jane Burns, who was our keynote speaker at one of our EML Inspiring Women luncheons, has suggested several apps and e-tools that can help you support your mental fitness through exercise, quality sleep, mindfulness and diet. They are not designed to replace high quality clinical care for people living with a mental illness.
If you are struggling, the Head to Health website is a great starting place for seeking information about what services are available.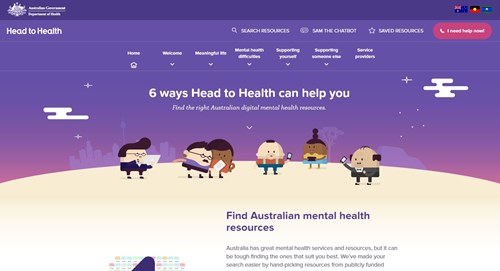 Apps for a good night's sleep
Apps for exercise
Apps for stress management
Apps for gratitude
Apps for diet
Stay connected
While these apps and tools are helpful to support good mental fitness, humans by their very nature are social creatures and staying connected is critical to good mental health so make some time to watch a movie with friends, grab a coffee, go for a walk or listen to some music.