Collaboration between EML and Illawarra Shoalhaven Local Health District has been distinguished with selection as finalist in the Excellence in Personal Injury and Disability Awards.
EML and the Illawarra Shoalhaven Local Health District (ISLHD) have been working together on workers compensation claims management for ten years.
"Seeing the positive impact we can have on people's lives is the most inspiring thing about personal injury management" EML Team Leader Emma said.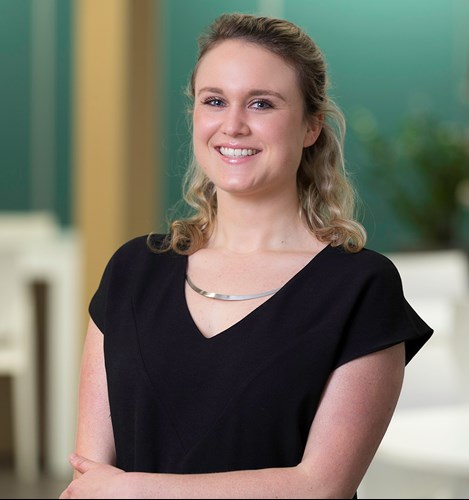 EML Team Leader Emma (pictured) in collaboration with Illawarra Shoalhaven Local Health District Senior Manager Clare Sheehan and others from across both organisations have helped people get back into jobs they love faster in 2020 compared with previous periods.
A range of tactics were employed including aligning ISLHD and EML teams for direct support and collaboration.
"We recognised opportunities to improve outcomes for injured healthcare workers. Through regular contact and transparent communication between ISLHD and EML, we've become trusted partners in injury management" ISLHD Senior Manager of Recover at Work Services Clare Sheehan said.
Through the collaboration, processes and procedures have been improved. Fortnightly teleconferences have delivered more proactive claim management and support for injured workers. Team members have even spent time working from within the team of their counterpart to identify new opportunities to collaborate on claims across the day.
"Implementation of the WISE program has helped halve the recovery time of at-risk workers" Emma said.
These efforts have delivered the intended outcome: more workers returned to work sooner in 2020 compared with previous periods.
"It is so lovely to be recognised for our collaborative work with ISLHD and the positive outcomes in performance, that working together has led to" Emma said.
Visit the PIEF 2021 website Awards page for more information on finalists across all categories. Discover all the EML finalists in the PIEF 2021 Awards in our Latest News.