The core team responsible for the recent refresh to the Return to Work and Support Services (RTWSS) Case Manager Ready (CMR) onboarding program have been shortlisted in the category of Education and Training Program Design of the Year in the 2022 Excellence in Personal Injury and Disability Awards.

EML invests strongly in onboarding and developing our Case Managers, as they are the central driver and enabler to helping people recovery and get their lives back after a work-related illness or injury. Case management in workers compensation is an important and challenging role, often involving a steep learning curve and requiring high expectations in terms of skills and capabilities to deliver quality service and support to injured workers.

Bradley Martin, Learning Partner for RTWSS says: "The experience new starters have during onboarding is one of the most critical periods to get right on their journey to becoming a successful Case Manager in workers compensation."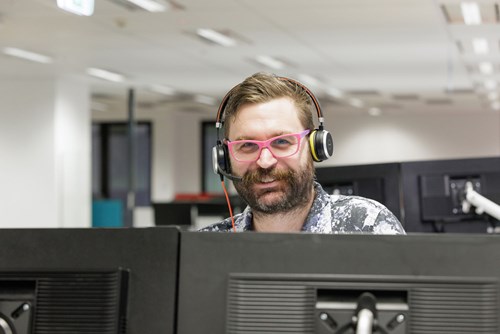 Bradley Martin (pictured) is part of the core team consisting of; Madeline Robinson, Matteo Verde and Katharine Moore who have been shortlisted in the Education and Training Program Design of the Year in the PIEF Awards.
 

EML has designed a refreshed CMR onboarding program to strengthen onboarding and support new Case Managers in developing the foundational skills aligned with its in-house capability framework, EMLGrow.
The revitalised program was designed using innovative and researched approaches based on cutting edge learning and assessment programs . Scenario-based claim 'case studies' were created to reflect the different profiles of claims that a Case Manager will encounter. Simulated claim documents were created to reflect the real-life application and experience of concepts. 
"We are always looking to adapt and innovate," says Bradley Martin. "We will continue to find ways to improve the experience of our front-line staff members. One of the elements of the program is a buddy system which is particularly beneficial with staff members working from home at times. Another aspect being the layered approach of the program gives attendees building blocks to help put the whole picture together

 

."
Bradley continues: "Previously, the topics were more siloed and what we wanted to do was break down those silos to give greater consideration to the interconnectedness to the different topics that make up Case Management."  
Award winners will be announced in the coming weeks. Visit the PIEF 2022 website Awards page for more information on finalists across all categories. Discover all the EML finalists in the PIEF 2022 Awards in our Latest News.