Our first Here and Now forum on 15 June featured industry guest speakers, business and scheme updates from EML and expert panels exploring the pressing issues facing Australian employers today.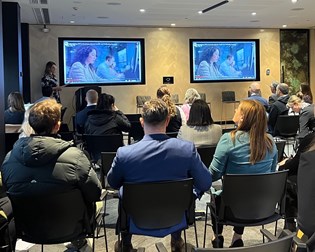 I think we were all very excited to return to live events and today was a great opportunity for us to network and share innovative solutions to workplace challenges. Lauren Christiansen, General Manager Partnerships and Distribution
Guests also had an opportunity to meet some of the market leaders behind our EML Offers who showcased some of the exceptional deals available to our customers on a range of innovative products and services designed to reduce risk and improve compliance in Australian workplaces. 
During his presentation Graeme Cowan author, mental health expert and co-founder of FactorC announced that an exclusive 50% discount is now available exclusively EML customers for a 45 minute webinar 'Why Mental Health is your No1 Challenge in 2022' through EML's Mutual Benefits Program.
FactorC now joins EML Offers alongside other leading providers in training, technology or consultancy such as: JobFit Systems International, HSE Global, Longitude6 and Nth Degree.
Register now for Sydney 20 July 2022
Our guest speakers for Here and Now Sydney include:
Alycia Amundson and Adam Payne,  Fellows of the Institute of Actuaries and key members of Finity's self insurance practice
National Account Manager Jenny Crane and NSW Account Manager Sophie Gibbs from IPAR
Adele Fletcher Practice Head of Turks Legal's Employers Liability team
Author, co-founder of FactorC, mental health expert and Board Director of R U OK? Graeme Cowen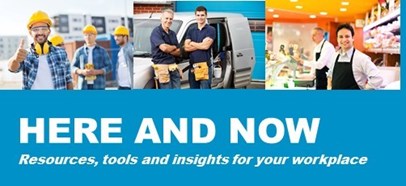 Registration for our Here and Now events are free but please be aware that numbers are strictly limited, so reserve your place as soon as possible. 
More information
For more information regarding Here and Now Sydney please contact Fiona Hearne.