Injury prevention and management - from the cutting edge to the nth°degree
Nth°Degree Sciences provides auditing, training, and program design for organisations seeking to control health risks and achieve better health outcomes for their people, customers and clients.
Customised injury management and return to work training will provide your business with a tailored approach to address the specific needs of your workplace.
This training can be delivered conveniently at your worksite, office or facility saving your staff travel time and costs to your business.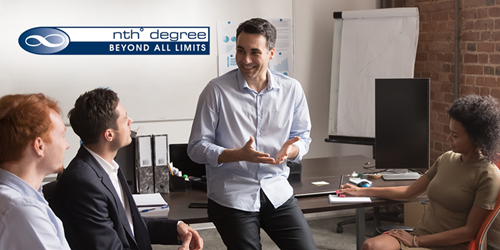 EML Offer: 25% discount on standard fees for tailored and/or onsite training
EML Customers receive 25% discount on:
Standard fees for tailored and/or onsite training.
Custom courses span all aspects of injury and disability management, including:
assessment and management of workers with persisting pain and ill health

assessment and management of workers with psychological injury

assessment and management of workers with serious and catastrophic injuries

dispute prevention and resolution

complex claims management

prevention of long-term work loss and disability.
Terms and conditions
Must be a current EML Customer to receive the 25% discount.
The 25% discount applies on standard rates which start from $2,200 per day.
The discount is applied pro-rata for training design, client consultation and delivery/facilitation of training on or off site.
Pricing confirmed on application and determination of client requirements.
Please contact Nth Degree Sciences regarding the particulars of this offer.

Please visit our EML Offers Terms and Conditions page for full details.
More information
For more information please contact travis@enthdegree.net or visit the Nth° Degree Sciences website.