THE CUSTOMER EXPERIENCE
We believe that every person's life we touch should be treated with honour, dignity and respect. 
Our Customer Commitments and Service Standards provide us with a national standard of service delivery that ensures our customers, who are at the heart of our business, understand how important they are to us.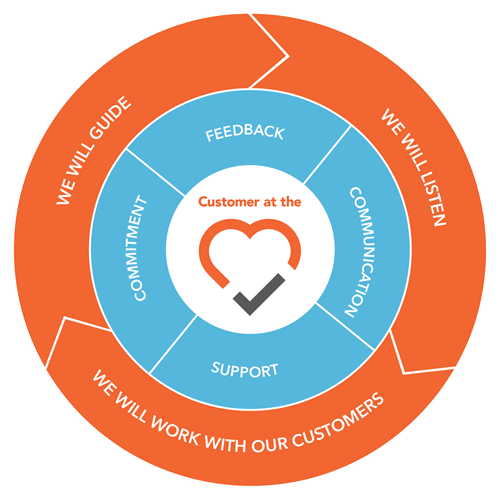 We want our customers to know what to expect when dealing with us and we support our people to deliver it.
Customer Commitments
To develop the customer commitments we listened to our customers and the people they rely on the most, you.

Three commitments were identified:
We will listen
We will work with our customers
We will guide


Our service standards align with customer commitments developed from feedback we got from our customers and our people. They help all of us become aware of how our behaviours impact our customers' experience and identify specific behaviours and actions related to the service standards.  
Communication
Support
Commitment
Feedback