Occupational violence and aggression (OVA) is never OK and can have significant psychological consequences. 
According to Phoenix Australia's Occupational Violence and Aggression in Aged Care, Report 30 November 2020, the incidence of OVA in health and aged care sectors is alarming, ranging from 50% to 97%. 
Let's act together
Thursday 28 April is World Day for Safety and Health at Work and the theme for 2022 is 'Act together to build a positive safety and health culture'.
With many of our customers (particularly in the health, aged care and retail sectors) facing the challenging and complex issue of aggression in the workplace, we're releasing a new range of training and free resources today and encourage employers to act now prevent violence and aggression in the workplace and provide effective support for workers when such events do occur. 
OVA training now available through EMlearning
The new courses were developed by EML's Mutual Benefits Program in collaboration with the Communicorp Group, a specialist psychological consultancy and The Learning Hook. These five OVA self-paced eLearning modules cover pre, during and post incident care.
There are specific courses for three key industries that are currently facing a high volume of OVA claims namely: aged care, health care, and retail.
A generic module has been created to cater for other industries, as well as one specifically designed to support our EML frontline teams.
Register now
The courses are now available through our customer learning platform EMlearning. If you are new to EMlearning you can find out more or register here. 
You can also find research, helpful articles and resources through our OVA collection on our website to help support workers, supervisors and employers to manage this incredibly complex issue.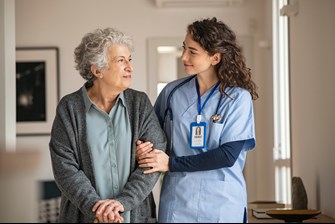 We're here to help
Through our website we have put together a select range of our workplace mental health, risk reduction, employer training and resources which may be of particular help during this time. For more information regarding the extra value we offer our customers and partners through our Mutual Benefits Program, please contact your account manager.