Access market leading, training, resources, technology and expertise through EML Offers 
To date, our customers have saved an average of $2000 for each deal they have accessed through our EML Offers and we are continuously working to improve and expand our range to accommodate the evolving needs of our customers and the ever-changing workers compensation landscape. 
New providers join our expert panel
We are excited to announce that Pro-Com Consulting and Sonder have joined our provider panel alongside the following industry leaders who currently offer between 10% to 50% off their standard pricing to our customers:
Sonder
Give your employees access to 24/7 mental health support, professional medical advice and personal safety assistance through an easy-to-use app.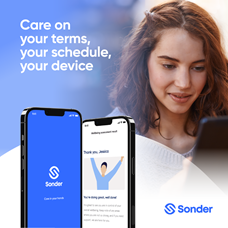 Sonder is accredited by the Australian Council of Healthcare Standards and provides your employees with access to medically accredited nurses, mental health professionals and emergency trained professionals, day and night. Sonder's digital care platform combines modern technology with a team of health care experts to empower your people to actively take control of their wellbeing so they can live well and perform at their best. 
Reasons to partner with Sonder
Holistic approach: A complete care platform with medical advice, mental health, and safety support (more than just mental health support).
Rapid response: Medically accredited, responsive care whether it's 2 am or 2 pm (human response within 15 seconds, no wait times).
Cutting-edge technology: Award-winning and user-friendly platform that provides access to essential resources and immediate support.
Trusted by top organisations: Sonder is trusted by leading companies.
Inclusive: Support is available in a large number of languages.
Reporting: Platform also provides robust, anonymised, data-driven insights which give leaders the knowledge they need to act on tomorrow's wellbeing challenges today.
EML Offer: EML customers receive exclusive savings on the Annual Services Fee for the first 12 months of their Sonder contract. 
Contact: Customer link to access deal
More information: visit our EML Offers Sonder page for full details.
Pro-Com Consulting
Access tailored face to face courses that make use of virtual reality and industry leading experts to develop safety, capability and confidence in your front line staff and reduce occupational violence related injuries.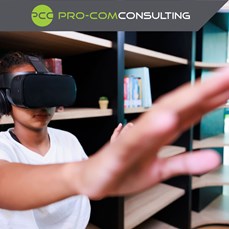 Pro-Com Consulting's award winning Front Line Adaptive Communication (FLAC) programs are delivered by industry experts and incorporate virtual reality and gamification to provide an immersive experience where learners can apply their knowledge in a safe environment and optimise learning outcomes.
Reasons to partner with Pro-Com Consulting
training is tailored to address specific OVA challenges faced at the employer's workplace
high quality, award-winning training delivered by expert instructors
employee learning experience and outcomes are optimised by using standard virtual reality technology 
convenient with training delivered face to face, either onsite or at Pro-Com's training facilities in Melbourne.

EML Offer: Save up to 20% on four and eight hour Front Line Adaptive Communication (FLAC) programs. Note that virtual reality content is only available for the eight hour program. 
Contact: info@procom.au
More information: visit our EML Offers Pro-Com page for full details.
NEW providers coming soon
We are always on the look out for new ways to support your injury prevention and return to work goals and we have several exciting new providers joining the panel in September. 
If you have a particular product or service that you think would be of benefit to you, please contact our team mutualbenefits@eml.com.au
Creating safer workplaces
EML Offers is one of the market leading customer benefits managed by the Mutual Benefits Program.
Over the past 10 years, the Mutual Benefits Program has invested over $109M into products, research and services to help employers create safer workplaces and injured workers recover and get their lives back sooner.
To find out how we can support your business, please visit our website today.