Nth°Degree Sciences' 1 on 1 coaching service provides Return to Work Coordinators with a dedicated coach who will provide them with individualised training, support and advice in injury management and return to work related topics.
Each coaching session is tailored to the individual's specific learning needs and professional development priorities, ensuring optimal learning outcomes are achieved - recommended for any Return to Work Coordinator (or those in similar roles), regardless of their qualifications or experience.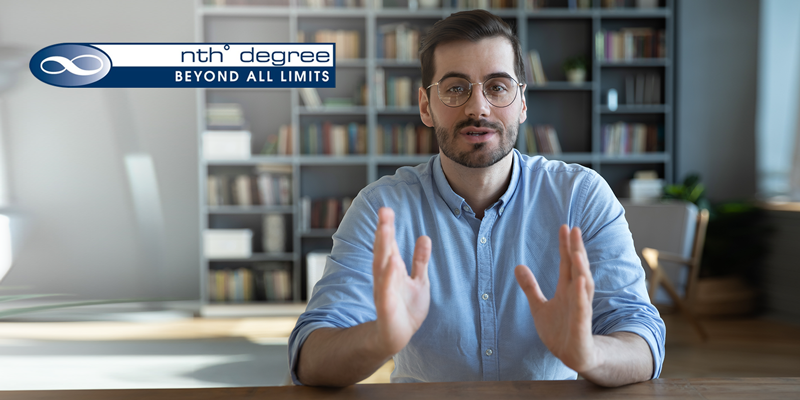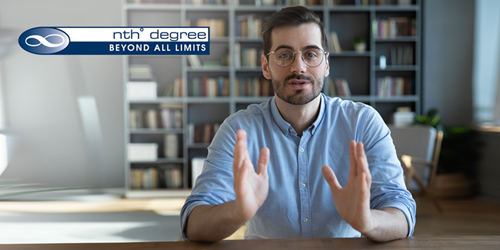 Benefits of 1 on 1 coaching
continuous professional development: extend your knowledge, skills, capabilities and performance as a Return to Work Coordinator
coaching is 100% focussed on YOU – tailored to meet your specific learning needs
learn from an expert: access knowledge and expertise that may not be possible to find within your workplace or elsewhere
maximise your engagement and therefore learning outcomes with coaching that is focussed purely on the areas that interest you most
just-in-time learning: ask specific questions related to a particular situation without having to wait for classroom based training events
address specific questions in greater depth than may be possible in the classroom environment
ask sensitive questions and receive quality feedback in a safe, objective, and confidential environment
become aware of any "blind-spots" (areas that you didn't know that you didn't know about!) and establish plans to address these
save time and money - arrange coaching at a time that suits you and only focus on the areas that you want to.
EML Offer: 25% off standard pricing for 1 on 1 RTW coaching for EML Customers
You will receive:
During the 1 on 1 coaching sessions, each learner's unique needs and priorities will be targeted, covering any aspect of injury management and RTW such as:
establishing and reviewing organisational RTW programs, policies and procedures
RTW program promotion
early intervention strategies for preventing work loss and disability
working with treating health service providers
a confidential case review - problem solving and planning
identifying suitable employment
assessment and management of workers with complex health needs and/or challenging circumstances
managing non-work related injuries
dispute resolution.
Mode of delivery:
Coaching services will be delivered by a conferencing platform (such as Zoom or Microsoft Teams) as preferred by the customer.
Other modes of delivery can be offered on application.
What you will save:
EML Customers will save 25% off standard pricing for 1 on 1 coaching services.
What this means is that instead of paying $240 per hour (ex GST) per hour, EML Customers will only pay $180 per hour (ex GST).
For every subsequent hour, instead of paying $200 per hour (ex GST), EML Customers will only pay $150 per hour (ex GST).
About the coach
Jamie Travis
B.App.Sc.OT(Cumb); Dip.T.A.Sys; M.Int.Rel.(Macq); M.Res.(Macq)
Head of Health Policy & Professional Development
Nth°Degree Sciences
Jamie Travis has been training RTW Coordinators in Australia since 1993 and, in the recent 20 years, he has co-authored introductory and advanced-level training courses in partnership with SIRA.
Jamie is a registered Occupational Therapist and Health Educator with 30 years clinical and field experience spanning neurology, acute and community mental health, and occupational rehabilitation.
From 1999 to 2002, Jamie was a senior officer with WorkCover NSW where he was engaged in the workers compensation scheme reform agenda.
In 2002, Jamie established Nth°Degree Sciences, through which he works with organisations in various industrial settings to improve the safety and quality of workplace health services.
Jamie's special interests are neuroscience and pain education. He has research degrees in international relations and politics. His research interests include health system development in post-conflict societies.
Jamie has been providing training and consulting services to EML Customers for over 18 years, and consistently receives outstanding feedback from training participants.
Testimonials
Course Participant: Advanced RTW Coordination
Jamie Travis is excellent. A wonderful facilitator. Keeps the training on track, provides interesting insights and has a great passion for effective injury management.  
Course Participant: Introduction to RTW Coordination 
---
Jamie is so knowledgeable and a very informative trainer who made the sessions very interactive and interesting.  
---
Terms and Conditions
This offer is only available to EML Customers.

Contact Nth Degree Sciences regarding the particulars of this offer.

Please visit our EML Offers Terms and Conditions page for full details of EML Offers.
More information
For more information please contact Jamie Travis: travis@enthdegree.net or visit the Nth Degree website.