The theme for World Day for Safety and Health at Work this year is a safe and healthy working environment is a fundamental principle and right at work.
Occupational Violence and Aggression (OVA) continues to be a significant risk in Australian workplaces, particularly in retail, aged care, and health industries. This complex and concerning issue impacts both the psychological and physical wellbeing of workers and through the Mutual Benefits Program we have been investing in research, resources, and training to help our customers prevent and manage OVA in their businesses.

Free online training for customers and their workers
Last year we released a new range of online training courses through EMlearning to support our customers to prepare for and help manage OVA incidents in their workplaces.
This training is free for customers (and their employees) and so far 149 customer employees have completed the training.
We have received extremely positive feedback from our course participants with the course rated 4.7 out of 5!
Some of the comments we have received:
great information - very practical
very informative and gives tangible ways to deal with aggressive and abusive behaviour
it was concise but impactful
I liked the tools for reference - which I have printed
easily understood and able to take procedures on that I was not aware of earlier
realistic practice and outcomes
it was very informative and practicable.
In addition to developing these courses, we have released a range of downloadable resources which you can use in your workplace today. 


RSPCA NSW – caring for their people
We recently spoke with one of our customers, RSPCA NSW, to hear what their WHS Adviser, Ramon Gebert, had to say about the implementation of our OVA courses for their team members.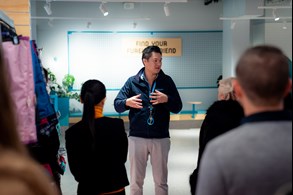 Following an incident at one of the shelters in NSW, the Preparing for and Managing OVA in Retail course was introduced for existing staff in customer facing roles.

Preparing for and Managing OVA in Retail
This course provides strategies in managing challenging and aggressive interactions in retail. It has been designed by professional psychologists, with recognition that OVA is non-linear in nature and requires a flexible approach. The training is broken down into three sections of learning: pre incident, during incident and post incident.
"It was and is, considered to be an effective course for management of a potential threat in addition to other measures in place." Ramon Gebert WHS Adviser RSPCA NSW
Ramon explained that those who undertook the training found it "to be of assistance" and "reinforced the strategies that they were already adopting". It also supported empathising with customers in a time of distress by assisting staff to consider the perspective of the other party.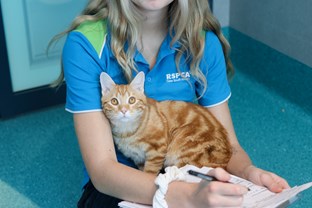 Supporting our customers
World Day for Safety and Health at Work is a great time to consider how we can safeguard our workplaces against violence and aggression and provide effective support for workers when such events do occur.
'We are committed to helping employers to create safer workplaces and we've invested over $109M since 2012 on research, tools, training and resources.' Simone Witschge General Manager Mutual Benefits.
Other online courses available freely through EMlearning cover key workplace topics such as Bullying and Harassment, Work Health and Safety Fundamentals and Managing Psychological Conditions in the Workplace. The full course listing (accessible here) also includes our new Psychosocial Risk Management in the Workplace training which was released last week.
Our website also includes: 
Our 2023 facilitated training program has over 50 events with industry experts sharing their knowledge on a variety of topics including how to manage psychological claims and addressing harassment in the workplace.
More information
Visit Mutual Benefits or contact us on mutualbenefits@eml.com.au for more information regarding the additional benefits available to our customers.