Empathetic, proactive, organised, supportive and caring are attributes that come to mind when describing an ideal case manager in helping injured workers recover and return to work.
EML's Robyn Shepherd demonstrates these consistently in her day-to-day work and has been recognised as a finalist in the 2022 Excellence in Injury and Disability Management Awards for the Return to Work/Community Award.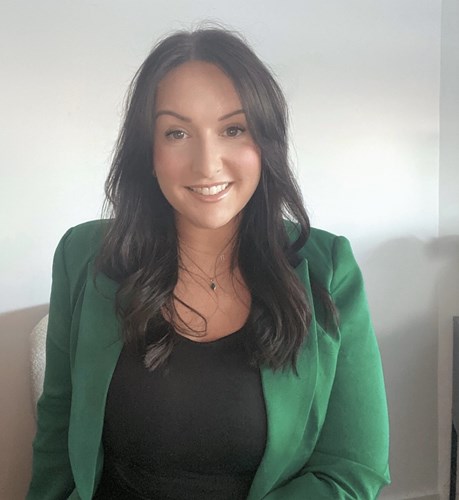 Robyn Shepherd has been recognised as a finalist in the 2022 Excellence in Injury and Disability Management Awards.
The awards are run by the Personal Injury Education Foundation (PIEF) to celebrate and showcase the outstanding achievements of the industry.
Robyn joined EML in 2016 when the organisation became an agent for WorkSafe in Victoria. She left for a brief side-step to work for a private investigator, and then returned to EML last year, being quickly promoted to Senior Case Manager.
"I came back to EML as I really enjoyed the people and the supportive culture," says Robyn. "I've even returned to the same team!"
Robyn recognises the value of teamwork and collaboration in achieving return to work outcomes. One of Robyn's key strengths is in building rapport with her injured workers and employers and she's skilled in navigating the often complex barriers that people face on their journey to recovery and return to work.
"My approach to doing my job is about taking into consideration the person's whole life not just the claims management aspects," says Robyn.
Her ability to build rapport with all stakeholders means her customers achieve exceptional results. One large employer in her portfolio achieved a return to work rate well above scheme and industry expectations with 90% of their injured workers with a claim returning to work within six months. 
One case that particularly stands out for Robyn involved a young woman who worked in the health sector and had a severe reaction to the COVID vaccination.
Robyn explains: "She was only in her 20s and her life was completely turned upside down, to the point where she now needs to use a walking frame and wheelchair. This isn't 'just' a work injury, the injury has affected this young woman's whole life – physically and mentally. Leading up to her first day back at work I encouraged her to call me beforehand for support if she needed it, or if she needed someone to speak to on the way to work."
Reflecting on the satisfaction she gains from her job Robyn says: "A simple thing such as getting a thank you can make a day a good day. When someone shows that they appreciate that I'm checking-in to see how they're going, it really makes the more challenging days easier to deal with."
The Excellence in Injury and Disability Management Awards winners will be announced at a special event in Brisbane on Tuesday 11 October. 
Visit the PIEF 2022 website Awards page for more information on finalists across all categories. Discover all the EML finalists in the PIEF 2022 Awards in our Latest News.