Developing and supporting her EML colleagues to improve outcomes for injured workers is Lauren Batson's number one priority.
Lauren leads a team of specialists, and her leadership and expertise have long been highly valued by her colleagues and key stakeholders.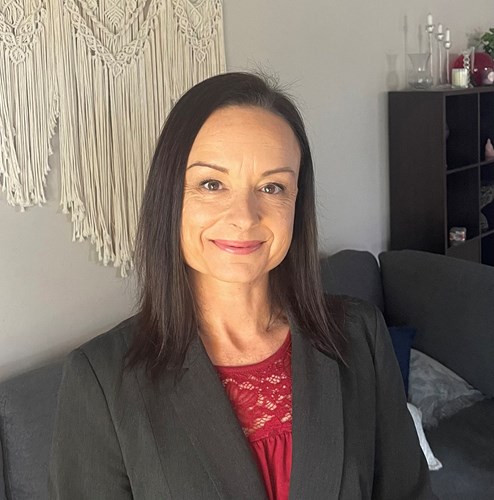 Lauren Batson (pictured) is shortlisted in the Education and Training Program Design of the Year in the PIEF Awards.
Now, her work has been recognised through being a finalist in this year's Excellence in Personal Injury and Disability Management Awards – for the Outstanding Leadership Award.
The awards are run by the Personal Injury Education Foundation (PIEF) to celebrate and showcase the outstanding achievements of the industry.
Lauren has spent the past 20 years honing her technical and leadership skills, working for numerous agents in the workers compensation scheme. Lauren is passionate about developing the capability and expertise of her team, so they can better support case managers to help injured workers return to work as soon as they are able to.
"I'm passionate about sharing knowledge and developing people to take the next steps in their career," says Lauren. "So that we're supporting case managers to become specialists, and specialists to become leaders."
Skilled at building great relationships with internal and external stakeholders and a no-nonsense approach to getting things done, Lauren has emerged as a strong and influential leader at EML.
Her determination, drive and vision has seen her steer EML to achieve sustained, positive early return to work performance in Victoria. Lauren leads by example, ensuring technical specialists have a strong customer focus, as well having the knowledge and expertise to ensure quality decision making.
Lauren applies a strategic approach to her work. She explains: "We reviewed our operational model to best support case managers and claims teams. Through this, we created a centralised pool of specialists to support team leaders and case managers – so there are people available to provide technical advice, improving consistency and quality which in turn drives performance."
The Excellence in Injury and Disability Management Awards winners will be announced in the coming weeks. 
Visit the PIEF 2022 website Awards page for more information on finalists across all categories. Discover all the EML finalists in the PIEF 2022 Awards in our Latest News.