FlourishDx combines technology, consulting and education to support businesses to understand their psychosocial risks and create psychologically healthy and safe work that prevents harm and optimises employee wellbeing.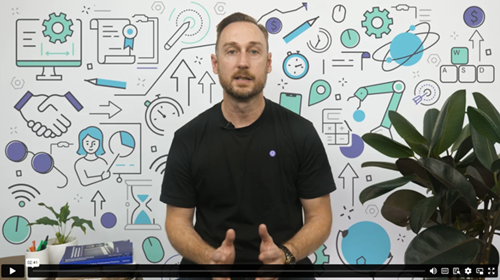 FlourishDx's enterprise software platform offers a psychosocial risk assessment that uses algorithms to quickly and accurately:
identify hotspots of psychosocial risk across large, diverse operations
predicts likelihood and consequence of harm at a group level based on various psychosocial hazards and their interaction
link hazards with potential business outcomes such staff burnout, intention to resign, and job dissatisfaction.
The psychosocial risk assessment is then supported with consultation, action planning features and recommendation of potential solutions, to meet WHS regulatory requirements to address psychological risks and/or adopt international best practice (such as ISO 45003:2021).
EML Offer: EML Group customers receive 20% off all FlourishDx platform, consulting and education services.
Benefits of FlourishDx
Benefits of FlourishDx include:
Engages executive teams by linking psychosocial hazards with relevant business outcomes with a high degree of accuracy (>87% accuracy in predicting staff intention to resign, experiencing burnout, and dissatisfaction with role).
Adopts an occupational hygiene approach to psychosocial risk management to understand psychosocial hazard exposure (severity, frequency, duration).
Incorporates employee work design preferences in determining risks and business outcomes predictions to increase accuracy.
Helps organisations comply with new psychosocial risk management legislative requirements.
Enables organisations to pinpoint hot spots of risk and prioritise plans for improvement.
Help organisation create a psychologically safe and healthy workplace, regardless of organisations maturity
Helps build functional and leader capability.
Enables organisations to embed continuous improvement in psychosocial risk management.
How the FlourishDx Platform works
Psychosocial risk assessment - FlourishDx's enterprise software platform enables businesses to quickly and accurately identify psychosocial hazards across their organisation,and link these to relevant business outcomes including staff burnout, intention to resign, and dissatisfaction with role.
Action Planning -

 

once risks are known, the FlourishDx platform enables you to develop and monitor controls for psychosocial risks from team to organisational level. Customised steps and suggested actions can be mapped and exported to other risk management systems.
Psychosocial Risk Management - FlourishDx provides step by step guidance for adopting a psychological health and safety management system aligned to international best practice and support ongoing WHS regulatory compliance with psychosocial risk requirements.
Mental Health education and self-care - Hours of content is available to all users to help understand mental ill-health and where to seek help, prevent harm and promote flourishing.
Samples of outputs
Psychosocial risk assessment output example:

Risk ratings with predicted impact example: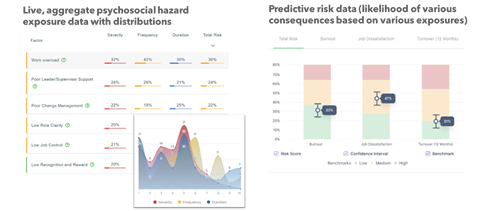 FlourishDx Consulting Services
Consulting services with qualified and experienced subject matter experts to help customers create psychologically safe and healthy workplaces.
Services include:
project stakeholder and change management
gap analysis & benchmarking (best practice and/or legislation)
strategy development
psychosocial risk assessment
control design & improvement planning
monitoring & continuous improvement
qualitative worker consultation (interviews, focus groups etc).
FlourishDx Education
Live and on-demand psychological health and safety education:
free and paid e-Learning
podcasts
webinars
custom training development
in-person training delivery and events.
Psychological health and safety community:
professional development content and micro-credentials for people and safety professionals
community of practice.
Terms and conditions
More information:
For more information and to access this deal, please contact FlourishDx: eml@flourishdx.com