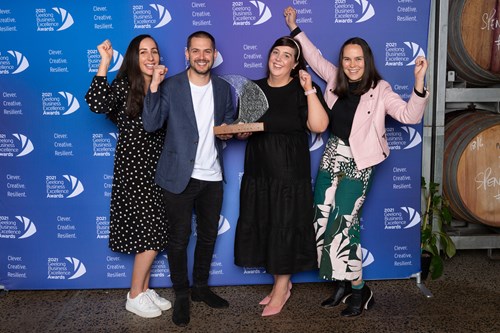 Running for more than 35 years, the annual Geelong Business Excellence Awards are a milestone event for businesses in Geelong. The awards, held by the Geelong Chamber of Commerce, are designed to celebrate achievements and recognise the innovation of businesses in the region.
EML has supported the Chamber for a number years and started sponsoring the awards – the medium to large business category – in 2021.
"We want to help celebrate the successes of Geelong businesses," says EML's General Manager of Victoria, Elisa Hitchens. "The pandemic has created challenging times and we've all had to adapt under pressure. I take my hat off to all the finalists and winners – hopefully by the end of this year we will be able to celebrate the Awards in person again!"
The 400-strong team in Victoria has supported employers and workers since being appointed an agent of WorkSafe Victoria in 2016.
"We've had an office in Geelong since EML came to Victoria," says Elisa. "Our business has grown and we have doubled our team in Geelong to provide even more dedicated support, service and care to our regional customers."
Find out more about the awards on the dedicated website here.