The hospitality industry has been hard hit by coronavirus restrictions, and recent survey results show South Australia's hotel industry is in need of mental health and wellbeing support in dealing with the effects of the pandemic.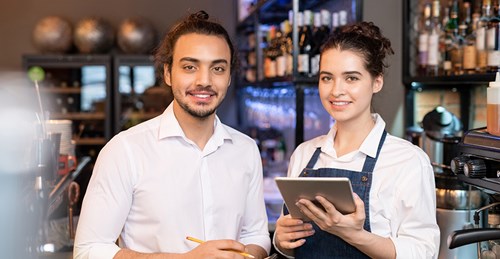 EML has partnered with the Australian Hotels Association (SA) (AHA|SA) to plan and deliver a tailored Mental Health and Wellbeing Program. As a mutual, EML funds health and safety programs, with more than $87M committed across Australia over the past eight years.
"The hospitality industry has faced extraordinary challenges due to COVID-19 and we want to make sure we are there to support those affected with the right help," said EML SA General Manager Jessica Lyons.
To inform the design of the program, AHA|SA members were surveyed to find out if support was needed and what types of services could be required.
In a telling sign, 86% of respondents indicated the mental health and wellbeing of both them and their staff had been affected by the COVID-19 pandemic. More than 90% indicated they would access free services if they were available through the AHA|SA.
AHA|SA CEO Ian Horne said there was no doubt the hospitality sector was in a heightened state of anxiety amidst having to manage the uncertainty associated with lockdowns and ongoing restrictions.
The impact of COVID-19 relating to possible job loss, financial stress, physical distancing and isolation can make anyone feel anxious and worried – that's all amplified for those working in the hotel sector who have really borne the brunt," he said.
"The survey clearly showed our members are looking for additional training and access to resources and counselling as they seek to deal with the fallout."
Focus groups involving key industry members, employers and hotel staff are now underway with a view to designing a tailored Mental Health and Wellbeing Program for rollout in early 2021. This will include exploring the use of digital tools and online services to give people easy access to the free services provided.
"The hospitality industry is such a key economic driver in South Australia," says Ms Lyons. "So being able to provide meaningful support is a valuable way in which EML can contribute to the COVID recovery."
It's estimated up to 1,000 h­­ospitality staff will access the program on launch.