Victoria's General Manager, Declan Collins, joined representatives from the Victorian Chamber of Commerce, Geelong Chamber of Commerce and WorkSafe Victoria on 14 September to launch the Young Worker Safety program in Geelong.
Young workers aged 15-24 are more likely to be injured at work than any other age group in Victoria, and their injuries are more likely to require hospitalisation.
EML has partnered with VCCI to support the delivery of their program, which is designed to educate employers about risks young people face in the workplace, and how to prevent injuries from occurring. VCCI will run information sessions across the State, to ensure regional employers have access to education and training about young worker safety.
Supporting this program is a natural fit for EML. Over the past four years more than $26 million has been invested in member benefits – to fund programs to help improve health and safety outcomes, for the benefit of workers, employers and the broader community.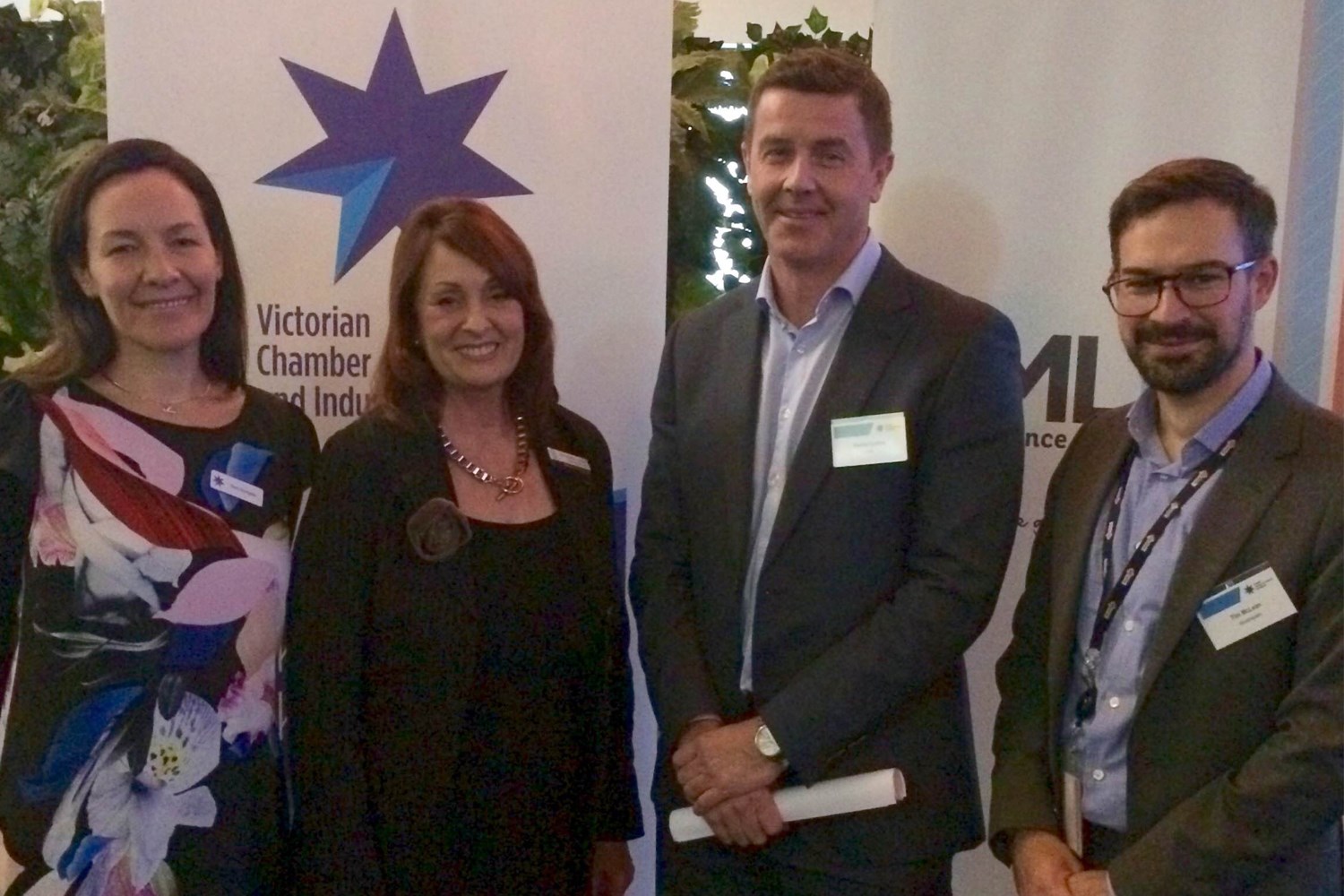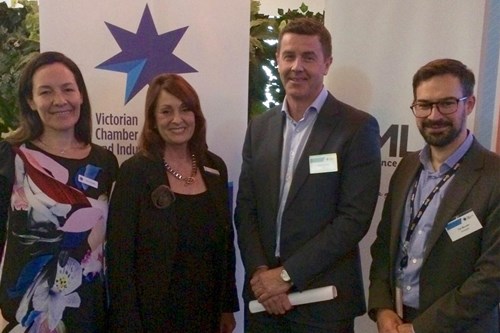 Declan is pictured here with Geri Sumpter of VCCI (far left), Bernadette Uzelac of the Geelong Chamber and Tim McLean of WorkSafe Victoria.
More information about the program can be viewed here and via VCCI's media release