Jason Lardelli – GM EML NSW Operations and Dominic White Provider Manager (Victoria) joined over 600 delegates from across Australia the Comcare National Conference hosted in Canberra from 13-14 September 2016.
Now a biennial event, the conference focuses on key aspects of workplace health and safety, recovery at and return to work.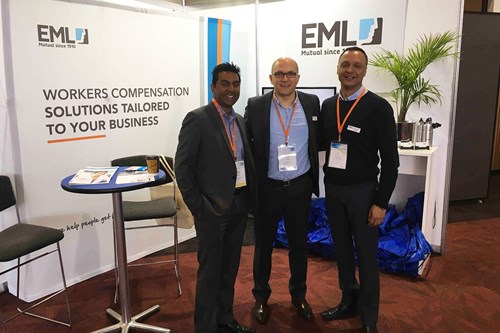 Jason and Dom here pictured with Christopher Daniel - Education Program Manager at Black Dog Institute, who were fellow exhibitors and are research partners with EML.