An affinity for supporting the community
We share a natural affinity with the Western Bulldogs, whose focus is to support their members and players.
EML has been helping people get their lives back for over 100 years. The Western Bulldogs also has a proud heritage of being champions of change in their communities.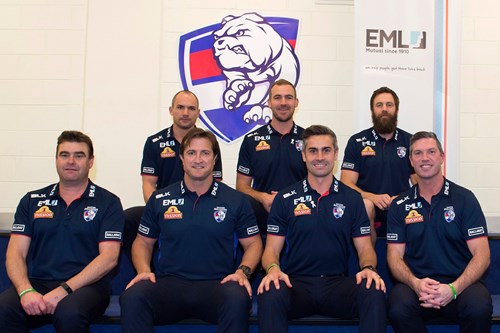 Encouraging sport and exercise
As official coaches sponsor, our partnership with the Bulldogs includes involvement with community initiatives like Sons of the West. This successful health program encourages men in Victoria to lead healthier lives.
Visit westernbulldogs.com.au