Coping with anxiety and depression
Three million Australians are living with anxiety or depression. Beyondblue raises awareness and provides support to help Australians cope with mental illness.
As a corporate donor for beyondblue, together we have helped raise over $60,000 to fund education programs, research and a 24/7 support service.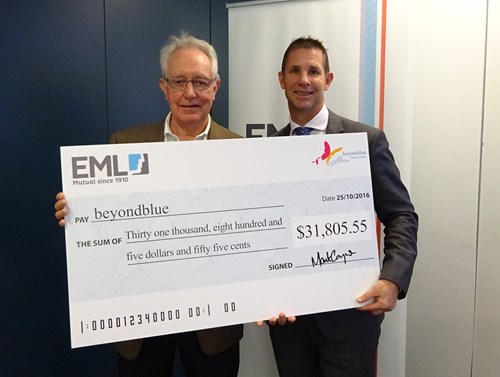 Supporting mental health awareness
By supporting organisations like beyondblue, we can progress the fight against mental illness. The contributions we make through our Member Benefits program backs this commitment. Our employee wellbeing and Post Traumatic Stress Disorder programs are examples of the initiatives we fund.
Visit beyondblue.org.au